Securing Mobile Devices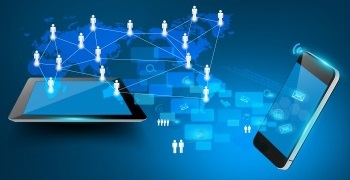 Mobile technologies such as tablets, smartphones, Google Glass, etc. have become useful tools to help carry out many of the computing task previously handled by desktop and laptop computers. Many of these devices have the ability to access Virginia Tech email as well as download, edit, and share Virginia Tech data.
Users must realize that mobile technologies need to be treated as any other computer resource. It is also important to remember that Virginia Tech's policies and standards apply to any mobile technologies owned or managed by the University, connected to the University network, connected to another University technology resource or service, or storing University data or information.
Protecting data is important to Virginia Tech. The proliferation of the use of mobile devices have increased the risk of improper access. These devices have become easier to lose and steal. Mobile devices must be secured and used appropriately when handling Virginia Tech data.
Mobile Technology Guidelines
Virginia Tech Policies
Always follow Virginia Tech polices and standards when handling Virginia Tech data on mobile technologies. IT policy and standards that govern data handling can be found at https://www.it.vt.edu/administration/policies/.
Lost or Stolen Devices
Report lost or stolen devices that store or access Virginia Tech data to your IT support staff or the IT Security Office. Activate the remote wipe feature of the device if possible.
Remote Wiping and Recovery
Some devices are capable of remote wiping and recovery. This can be useful if the device is lost or stolen. Register the device for the service if possible and use strong credentials to prevent unauthorized access.
Passwords
Passwords are critical to control access and most mobile devices can use them. Use as complex of a password as possible.
Screen Lock
Enable the screen lock feature on the technology and make the timeout as short as possible.
Encryption
Many devices offer forms of encryption. Use encryption whenever possible.
Computing Habits
Follow safe computing habits. Take care when surfing the web, opening files, and clicking links contained in email, text messages, and web browsers.
Antivirus Software
Install and run antivirus software.
Downloading Apps
Malicious apps can lead to malware and inappropriate device access. Only install apps from trusted marketplaces and developers.
Unattended Devices
Always physically secure devices. The decreasing size of technology make them easier to lose or be stolen.
Rooting Devices
Rooting or jailbreaking devices voids the manufacturer's warranty and can create vulnerabilities on the device.
Disable Features
It is always appropriate to disable or avoid features that may put data at risk. Disable features that may not be needed.
Public Wi-Fi
Take care when using public Wi-Fi hotspots. Make sure they are legitimate before connecting and transferring data.
Backups
Backup important data. Make sure Virginia Tech data is backed up to an appropriate resource. Many modern mobile devices offer cloud backup services that may not be appropriate. Contact the IT Security Office for more information.
Charging Stations
Public charging stations have become more frequent and accessible. Unfortunately, some have also become a vector for attackers to deliver malware to mobile devices. Use personal device chargers when possible.